DESIGN CONCEPT
Reading doesn't always have to be a quiet time activity.

To kids, reading is often associated with being quiet, sitting still in one spot for a story hour, or putting them to sleep as a bedtime activity.
RESEARCH
It's affecting kids' attitudes about reading.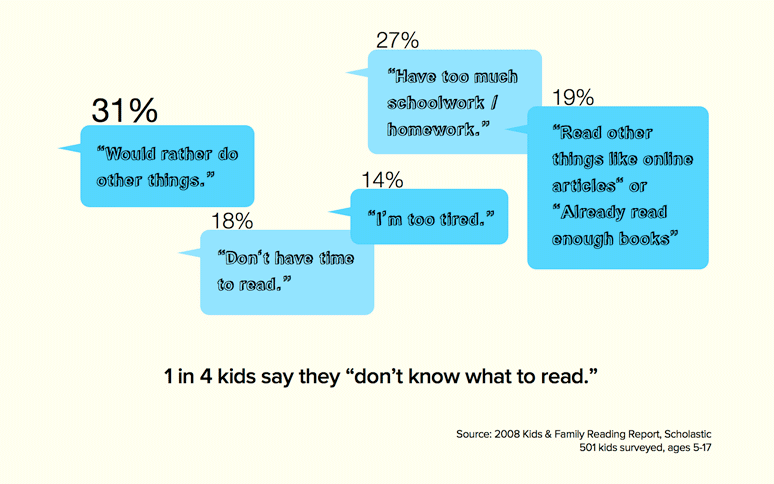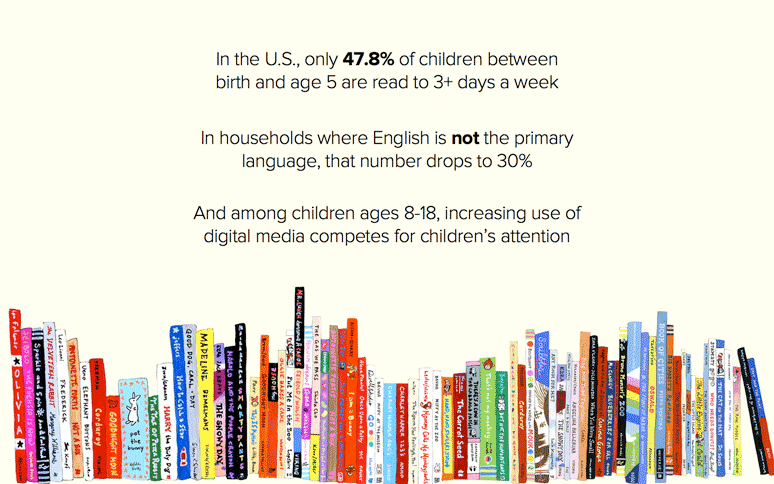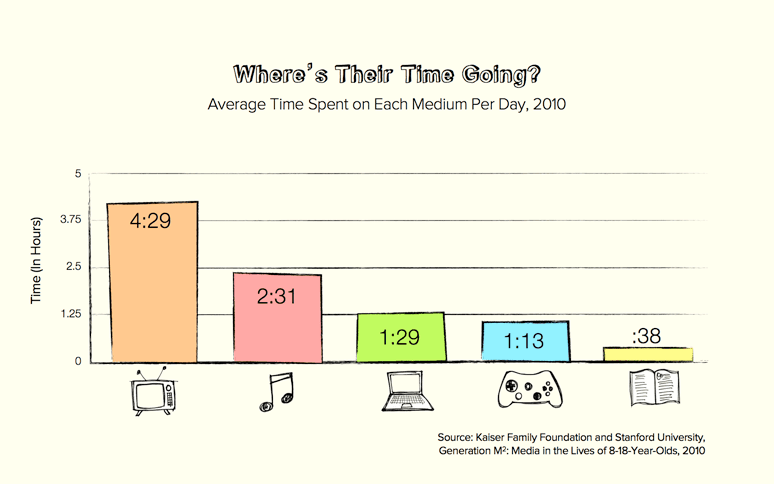 So, how can we get kids to choose books?
PROPOSAL
– CONCEPT VIDEO
1) ENTRY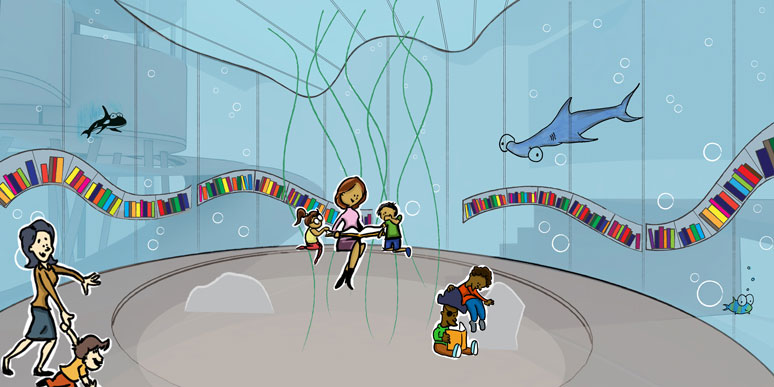 2) OTHER WORLD: SEVEN SEAS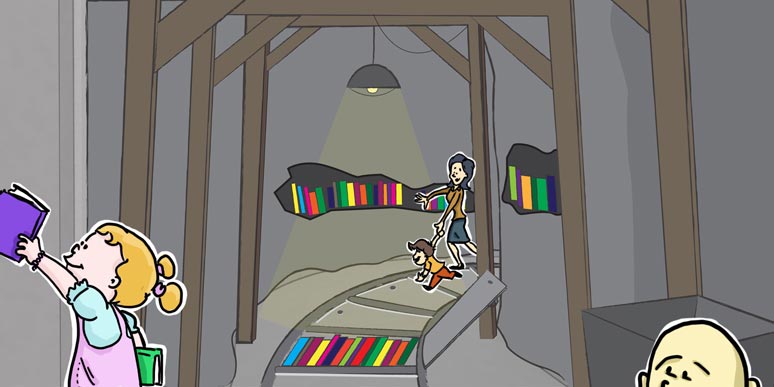 3) OTHER WORLD: CAVERN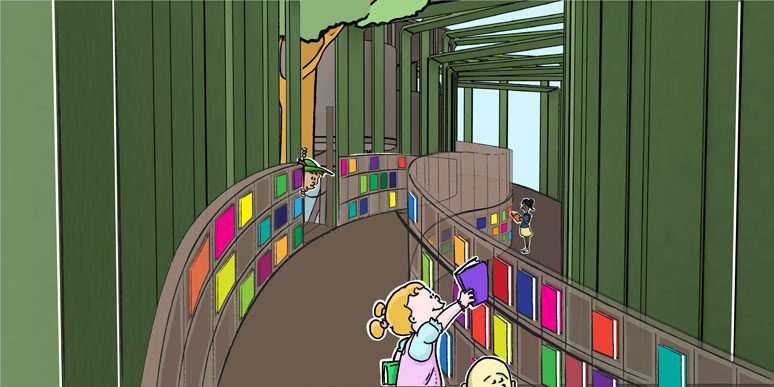 4) OTHER WORLD: WILD OUTDOORS
5) ANTHILL READING NOOKS