DESIGN CONCEPT
Stay where you play.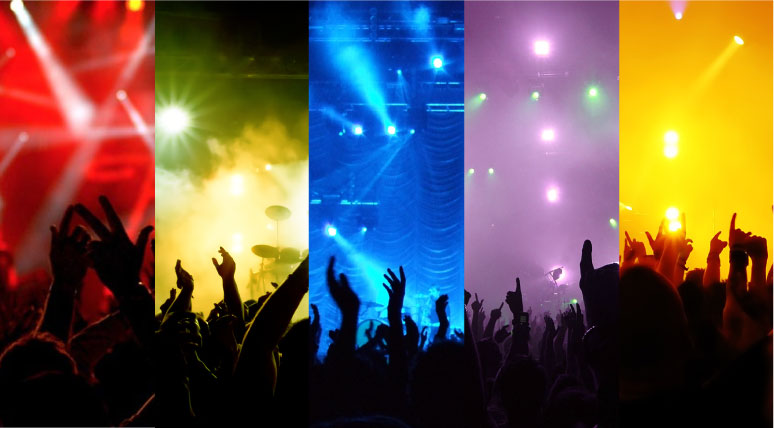 Concerts are events where eclectic crowds of hundreds of people come together on a regular basis.
Whether you've gone on a 300-mile road trip or it's just a fun night out, you have to find a place to stay (and get there) at the end of the night.
So, why not combine your concert ticket and hotel room to create your own concert skybox?
LOCATION / EXPERIENCE
Located in Lower Manhattan, REVERB's most unique feature is allowing guests to book 'concert view' suites, much like booking an ocean view suite at a beach resort.
All guests receive guaranteed access to the pit, allowing them to enjoy the show up close with other fans, or host an event in their own rooms.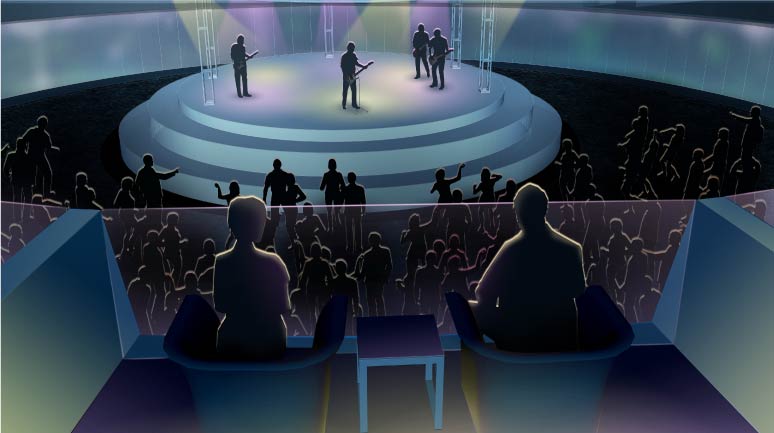 LED exterior facade offers opportunities for graphics, visualizations, showtimes, and a feed of the hotel's events.
SECTION VIEW
– WEST
CONCERT SUITE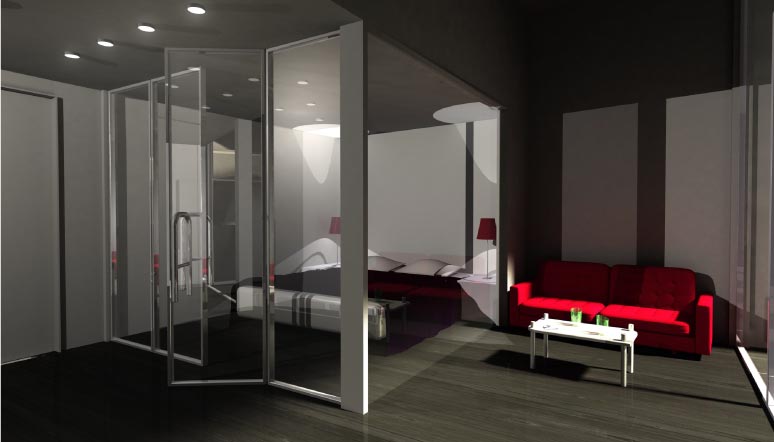 SOUNDPROOF SLEEPING CHAMBERS allow guests to enjoy nightly shows and still sleep without interruption.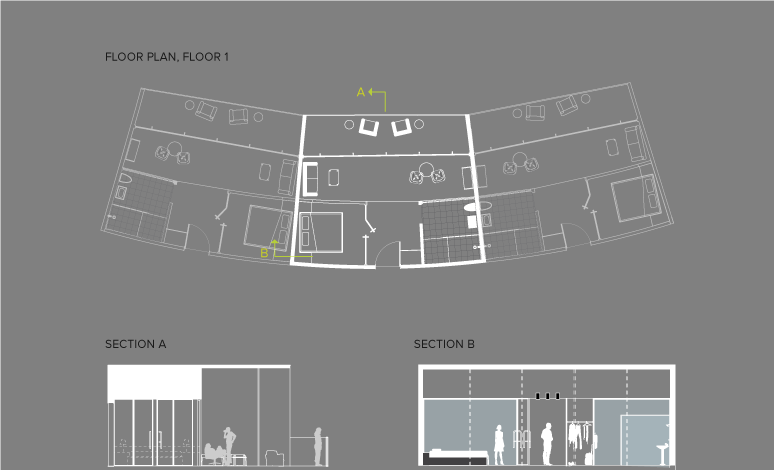 Each guest suite contains a soundproof sleeping area, bathroom, lounge space, and concert viewing deck.
The higher the room, the larger the concert deck, with third floor decks providing the largest viewing space.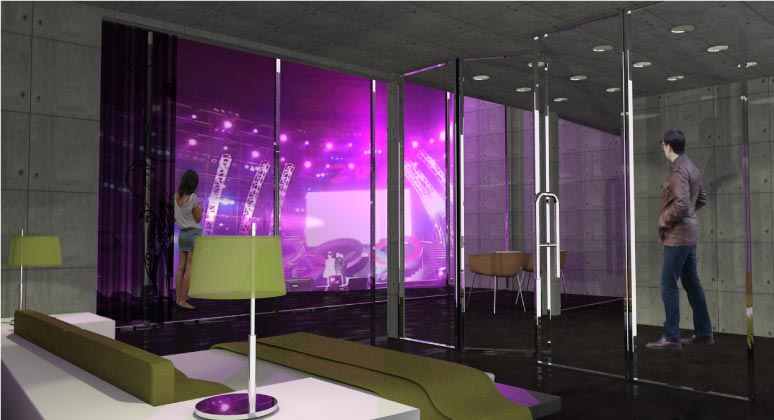 Live music acts, festivals, dramatic theater performances and stadium events provide a wide gamut of shows, ensuring the space is always active, caters to a large audience, and always a unique experience.